Football is one of Africa's favorite pastimes, and it is easy to see why. The game is simple, it is acclaimed internationally, and football stars have global recognition. Because of this, it is hardly unusual to see African countries trying to best each other not only in competitions but also the stadium capacity. Here are the top five football stadiums in Africa.
The Calabash
It holds many names – the First National Bank Stadium, FBB Stadium for short, and even Soccer City. You can find is in Johannesburg, South Africa. The stadium has been open to the public since 1989 and is actually the place where, in 1990, Nelson Mandela delivered his first speech after being released. Another notable fact about this venue is that it hosted the 2010 World Cup finals! But, we are here to talk about the capacity of the stadium, and the Calabash is at the top of our list with 94,736. It's interesting to point out that the record attendance was very slightly over its capacity – 94,807.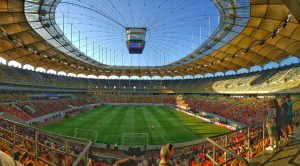 The Borg El Arab Stadium
The capacity of this stadium has never been exceeded – 86,000. It is where Egypt's national team hosts visitors that wish to challenge them. It is by far the youngest stadium on our list – games have been played on it only since 2007. The spectators can enjoy 32 restaurants and about 6 times more toilets for men than for women.
The Martyrs of Pentecost Stadium
Stade des Martyrs is located in the Democratic Republic of the Congo. It cost nearly 40 million dollars to build and it wasn't put into operation until the mid-90s. The name comes from honoring 4 ministers killed by the dictator Mobutu Sese Seko Kuku Ngbendu Wa Za Banga in 1966. The number of people it can hold is 80,000, however, that number can go up to 100,000 in extreme circumstances.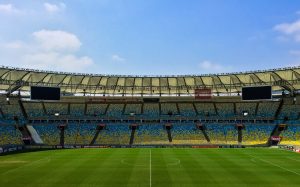 The Cairo International Stadium
Another entry from Egypt that officially holds 75,000 seats, the Cairo International Stadium has a record attendance of 120,000, though this was before it became an all-seating venue. This stadium is actually a veteran – it has been around since the late 50s and had its first match in 1960. It was Egypt's national stadium before the Borg El Arab was built.
The Stade Mohammed V
Last on our list is the jewel of Casablanca. Morocco's national football team calls this stadium its home, though it also housed Raja Casablanca and Wydad Casablanca. While its capacity is 45,891, the record number of 100,000 spectators gathered to watch the aforementioned rivals, Raja and Wydad in 1997. This is also the oldest entry on the list, due to it being in operation since 1955.